this little pin was created out of a big pile of scrap felt collected at a yard sale for a dollar a few months ago. it is for a friend who just graduated from dental school and I wanted to make him a little token of congratulations. I was really inspired my this:
http://secure.giantrobot.com/products.php?code=PTPLUSHTOOTHBR&catid=A002
but I just couldn't part with $25 right now and i really like using recycled material, so I made my own little button for him: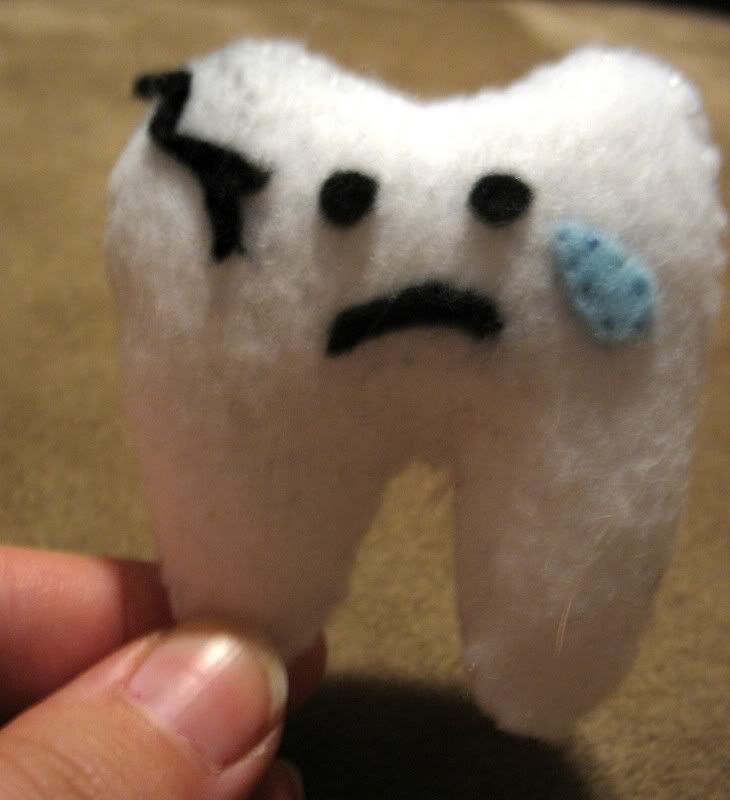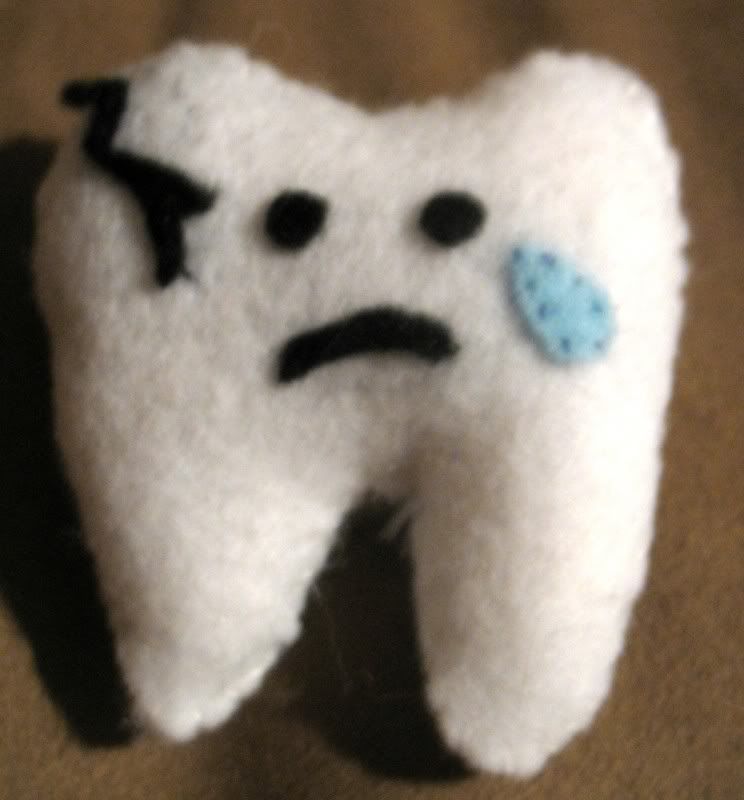 i think it will be a nice suprise.